Podcasting is one of the most effective and proven ways to increase audience engagement and conversion rates. Yet most non-native marketers hesitate to run a podcast since they can't speak English fluently.
However, it doesn't have to be that way. Podcasting in English is necessary to reach a global audience. Keeping that in mind, I've come up with the easiest way to start a Podcast! Using this solution, you will be able to run podcasts, create videos in high-quality human-AI voiceovers without speaking a word!
Info: Introducing Listnr.
In this article, you will learn more about Listnr. And how it can help you run podcasts flawlessly even if you can't speak English fluently.
What is Listnr?
Listnr is an AI conversion tool that lets you easily transform text to voice-based content, using a library of 270+ natural-sounding AI voices.
It's an alternative to Speechify, Voice Dream, and Speechelo. Listnr is best for content creators, marketers, and bloggers looking to create voice-based content.
Create high-quality voice-overs and podcasts in minutes right from the dashboard. Host, distribute, and update your podcast on Spotify, iTunes, and Google Podcasts.
Info: Learn more about Listnr
Listnr Features
Listnr comes with powerful features to make voice-over and podcasting easier than ever. Some of the widely used features are described below-
AI voice-over
Listnr has developed an advanced AI voice-over tool. Using its features, you will be able to convert plain text, blog posts into fluent voice-over. You can use this audio for your YouTube videos, Audiobook, podcasts, and more.
Human Sounding Voices
You can use Listnr to create voice-overs for more than 22 different languages. Not only that but it also supports over 100 natural and human-sounding voices. Men, Women, children, from English to Italian. Whatever you need.
Publish
Listnr allows you to publish podcasts on any podcast hosting platform. Whether you want to host on Transistor, Spotify, Google Podcasts, or others, you can do that with ease.
Social Sharing
With Listnr, you can share your podcast on social media to reach a global audience. You will be able to share on Twitter, Facebook, Instagram, and more.
Custom Podcast Page
Creating a custom page for podcasts is vital to making it more appealing to your audience. Listnr lets you create personalized pages for your podcast shows, which you can share with confidence.
Audio Player
It also comes with Embeddable Audio Player. Now you can embed podcast episodes, voice-overs on your website.
Click here to learn more about Listnr's features.
How much does Listnr cost?
Listnr comes with three simple plans. You can choose between Solo, Startup, and Agency plans to get Listnr.
The Solo starts from 9 USD per month with three podcast shows, unlimited conversions, free podcast hosting, and one-click publishing on Spotify and iTunes.
However, if you need features like commercial redistribution rights, white labeling, unlimited summaries, audio player analytics, and more, go for the agency plan for 50 USD per month.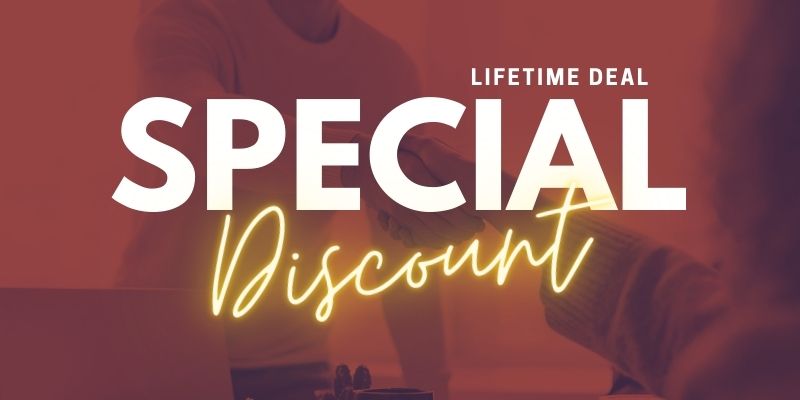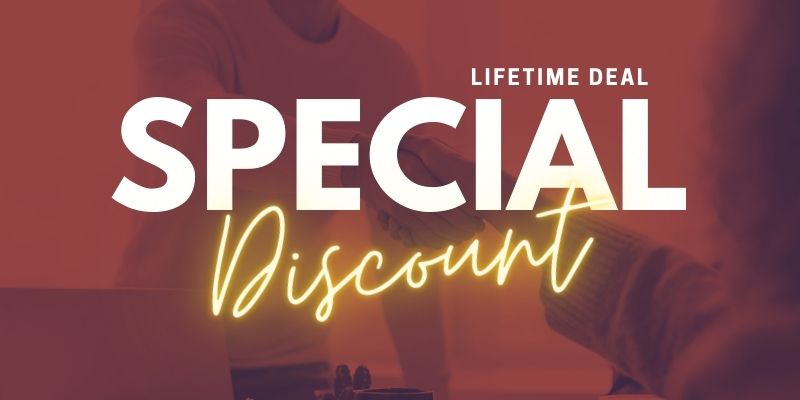 Listnr AppSumo Lifetime Deal
Listnr is a one-stop audio shop for content creators and marketers, so you can skip the whole awkward recording process. ("Wait, could you repeat that line after you finish your bagel?")
With an easy-to-use interface and plenty of customization options, Listnr lets you focus on creating killer content perfect for your band or audience. Just type, click, and done.
It's time to make yourself heard. Get lifetime access to Listnr today!
One Time Purchase of
$79.00
$1800.00
Unlimited automatic conversions
Unlimited podcast hosting
Unlimited podcast shows
Unlimited customized players
Unlimited summaries and embeddings
RSS feed for iTunes, Spotify, and Google Podcasts
Chrome extension access
Commercial redistribution rights
Audio player analytics and customizations
75,000 words per month (roll over unused credits)
White-labeling
Note: Most of these deals will be sold out within one week of their launch on AppSumo. So be sure to grab them while you can.