Do you publish different product reviews on your website? The site schema is one of the most important things when writing product reviews.
If you are using WordPress then it is very easy to set up via the plugin.
What Is WordPress Review Plugin?
Furthermore, a WordPress review plugin is fully capable to assist you with adding ratings, displaying snippets, linking affiliates, even help you to make highly engaging posts.
And another thing is a WordPress review plugin can help to make your post SEO friendly. That's the reason a review plugin is a must tool for someone who reviews products and websites frequently.
But choosing an ideal review plugin is a difficult task to do. There are so many options to choose from. The good news, you don't need to worry about all these.
In this article, I've shared the 5 best review plugins for WordPress powered websites that'll make it easier for you to review products and also multiply your online revenue.
1. WP Review PRO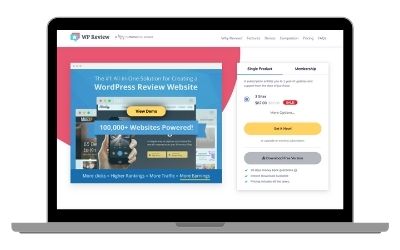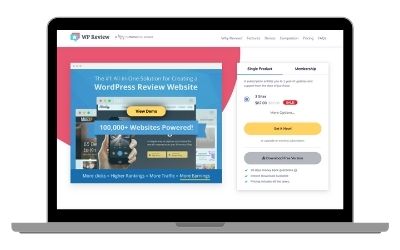 WP Review is a widely used and the most powerful review plugin for WordPress powered websites. There are many similar plugins out there that have a compatibility issue with WordPress themes. On the other hand, WP Review has been developed by following WordPress guidelines strictly so that it can be compatible with every WordPress theme.
WP Review is packed with a lot of powerful features, I mean a lot.
WP Review supports 14 different types of rich snippets. So it doesn't matter what kind of product you want to review. Whether you want to review products, books, movies, games, or anything else, WP Review is fully capable to assist you.
From its 14 types of snippets, you'll be able to select your preferred snippet in a few clicks.
Also, it comes with 16 pre-made templates so that you can start with WP Review right away and continue your workflow even faster.
One more amazing feature is, using WP Review you'll be able to integrate with Facebook and embed reviews from Facebook into your website. And even more powerful features come with WP Review.
2. WP Product Review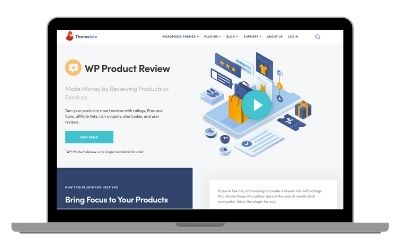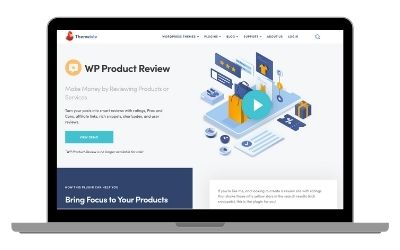 WP Product Review is one of the most popular review plugins for WordPress which allows you to choose how you want to manage and display reviews on your site. There are various types of review methods that you can add to your site but if you often add multiple reviews to the same page then, WP Product Review might be the best solution for you and you'll love its shortcodes feature.
WP Product Review also gives you a lot of customization options. You can customize the colours, width and border of the review tables, by customizing these you can match it with your website's design.
WP Product Review comes with various beneficial features.
With WP Product Review, making comparison tables even easier than ever. It helps you to generate comparison tables from the existing reviews automatically.
Also, WP Product Review saves a lot of valuable time of yours by getting the product name, image, affiliate link and price from Amazon.
3. Taqyeem – WordPress Review Plugin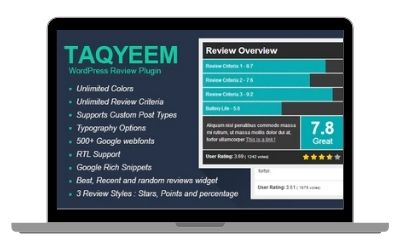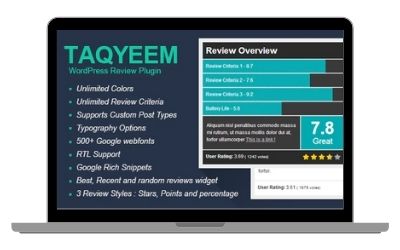 Taqyeem is yet another popular review plugin that basically works with pages, posts, and even custom post types. It gives you various customization options so that you can create the perfect rating addition by customizing the fonts, image, colours, style, and of course the criteria.
Taqyeem comes with various beneficial features. And using these features, you'll have the ability to change colours, Supports posts, pages and custom post types, use more than 500+ Google Web Fonts, schema SEO Rich Snippet Review Microdata, allow users to rate, add Best, Recent & rand. reviews widget and many more.
Taqyeem supports RTL too. And it gives you 3 different review styles to choose from, you can choose stars, points & percentage.
If you need to rate any image then Taqyeem gives you multiple options for the rating image.
4. Reviewer WordPress Plugin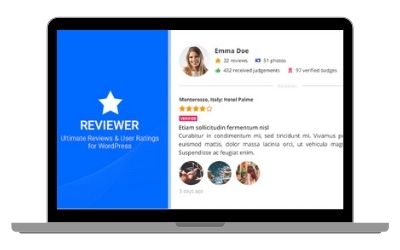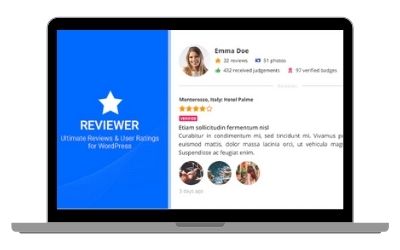 Reviewer WordPress Plugin is a widely used and one of the most popular review plugins for WordPress powered websites. If you are looking for a plugin that makes it easier for you to add comparison tables and reviews to pages, posts, and custom posts then Reviewer might be the plugin that you are looking for.
Each theme comes with Reviewer WordPress Plugin is customizable. You can easily set the criteria for your review, score range, colours, change star icon, labels, font sizes, add custom panels and links, summary, add pros, cons and much more.
Reviewer WordPress Plugin offers you an advanced user review system. Using this system, you can create various rating modes like  5 Stars, Bars, Single Criteria.
It allows you to collect visitor names & email addresses. You can offer your users to upload their images.
And more features are packed with this plugin like Google ReCaptcha for preventing spamming, Google Rich Snippets and many more.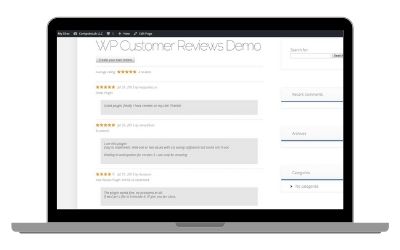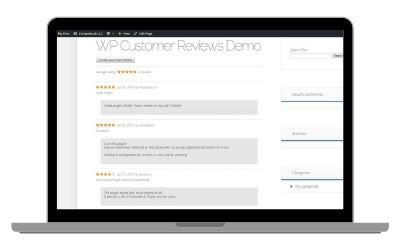 If you are managing a multisite, or multi-user, viewing platform then WP Customer Reviews might be a beneficial choice for you. WP Customer Reviews plugin allows you to create your own product reviews, and if you want to collect customer reviews then it lets you do that too.
WP Customer Reviews are packed with a lot of useful features that can really help you to boost your workflow.
With WP Customer Reviews, you'll be able to create and display eye-catching reviews. Also, it gives you the ability to approve user reviews and let you publish them on your website.
You can also insert reviews and review forms on any page or widget by using Shortcodes.
If you are using a custom WordPress theme or caching plugins, you can also use the WP Customer Reviews plugin along with other plugins. It works well with caching plugins and custom themes.
It also allows you to include an external stylesheet so you can modify it to better fit your theme.
Best Review Plugins for WordPress (Conclusion)
I hope you enjoyed this article and also this article has helped you to choose the best review plugin for your needs as well.
If you publish review content on your blog site, then the review plugin is a very important issue. Now you may be asking which plugin will you use?
Of all the plugins, I personally like the Reviewer WordPress Plugin. You can try it if you want and If you have any questions, please let me know in the comments.