Monitoring customer feedback is essential to growing your business. It helps you understand whether your product or service is good enough or needs further improvement.
However, obtaining actionable analytics from the collected responses can be overwhelming for newbies. An all-in-one feedback suite can ease your hassle and allow you to gather quick feedback from your customers. And that is where Sleekplan comes into discussion.
Link: Meet Sleekplan
In this article, you will learn more about Sleekplan. And how it can help you boost your business growth by using the simple yet powerful feedback Tool.
What is Sleekplan?
Sleekplan is an all-in-one feedback tool that organizes user requests and brings feature voting boards, roadmaps, changelogs, and CSAT surveys to your website.
Is it an alternative to UserVoice, Canny.io, and Upvoty. Sleekplan is best for Website owners, SaaS businesses, and content creators that want to collect feedback and send out news and updates.
With Sleekplan you can collect user feedback via a web page, in-product widget, or iframe and gain insights with CSAT surveys and in-depth analytics.
Share news and updates with standalone or embedded roadmaps and changelogs.
Link: Learn more about Sleekplan
Sleekplan Features
Sleekplan comes packed with features that help you obtain insights and provide you with valuable analytical data. Some of the features are given below-
Feedback:
Sleekplan collects customer responses by allowing your users to post, vote, and comment anonymously. Customers are not required to register to submit their feedback. You can manage those feedbacks with categories and tags. More features are available including email notification, replay email to comment, marge post, and more.
Changelog:
Whether you add new features to your service or a new product to your store, customers will always be updated with the changelog. Also, you can schedule posts and let your site visitors know about them. For more enhanced options, Sleekplan has Call to action links, in-app announcements, and more.
Roadmap:
Let your customer or subscriber know about your upcoming products, services, or features. Collect feedback on working projects, each response will impact score based on different aspects. Also, you can send status updates, and custom roadmap status tags in order.
Satisfaction surveys:
Run different surveys and measure customer satisfaction. You will be able to find out unhappy customers by measuring the customer satisfaction score. You can even run fully personalized surveys if necessary. History & trends, and pop-up survey features are also included.
Analytics:
Sleekplan comes with a powerful dashboard. You can analyze insight from here and find out what needs to be improved. It comes with features like Pageview Analytics, Feedback Analytics, Community feed, and so on, for higher impact.
Link: Click here to learn more about Sleekplan's features.
Sleekplan Pricing plans
Monthly subscription plans of Sleekplan are given below-
Indie- at $0 per month.
Unlimited tracked user.
Unlimited feedback and subscribers.
500 page views.
Starter- at $15 per month.
5k page views.
Unlimited tracked user.
Add up to 3 teammates.
Business- at $45 per month.
Feedback Board, Changelog, Roadmap, and Customer Satisfaction.
10k page views.
Up to 10 teammates.
Enterprise- at $99 per month.
Feedback Board, Changelog, Roadmap, and survey.
Unlimited tracked user, feedback, subscriber, teammates, and page views.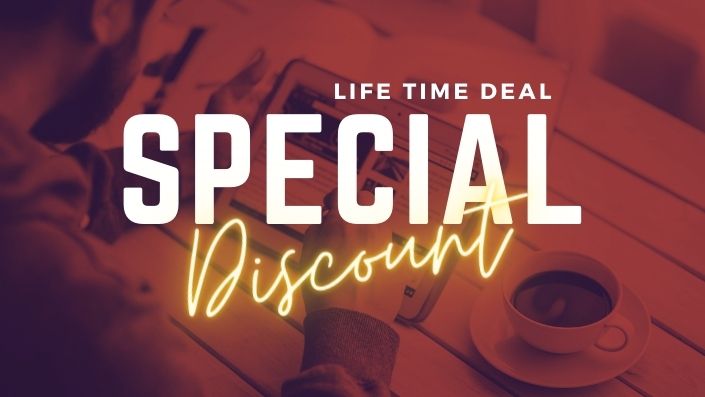 Sleekplan AppSumo Lifetime Deal
Customer feedback can be a beautiful thing. But packaged the wrong way, it can cause nausea, upset stomach, heartburn, and on occasion, weeping into a throw pillow.
Keep your sanity intact with the solution that covers the entire feedback loop. Sleekplan makes capturing initial requests, sending out communications, and everything in between, well, sleek.
Link: Get lifetime access to Sleekplan today!
Plans and Features (Deal Terms) Start at $59
Unlimited tracked users
Unlimited feedback items
Unlimited subscribers
Unlimited suggestions
Customer segmentation
Changelog module
Feedback module
Roadmap module
Customer feedback module
Access to all future modules