There are a number of copywriting tools on the market today, but not many of them can create content for your website that is as unique and personalized as you want it. CrawlQ AI is an AI-powered content creation tool that uses an in-depth profile of your business to create unique and personalized content for your website. CrawlQ AI AppSumo Lifetime Deal is a great opportunity to get your hands on an advanced-level AI-powered content creation tool.
How do you create content that keeps your audience engaged?
Bloggers are looking to write engaging content that will keep their readers coming back. To be a successful blogger, you need to keep up with the trends and know what your audience wants to read about.
Info:
Meet the CrawlQ
CrawlQ AI is an advanced, AI-driven market research tool and automated content creator that generates highly personalized, targeted copy for better conversions.
This article is all about CrawlQ and how it helps businesses create engaging content that drives customer action.
What Is CrawlQ AI?
CrawlQ AI uses artificial intelligence to produce high-quality, personalized, targeted content at scale. It extracts insights from your customer reviews and product descriptions and instantly transforms them into persuasive content that gets you more sales.
CrawlQ AI is a fully automated content creation tool that works behind the scenes to create more engaging content and more sales for your business.
It's an alternative to MarketMuse and Best for product design engineers, CTOs, and marketers looking to identify ideal customers and create tailored content.
CrawlQ AI is the first automated SEO and Content Marketing platform that uses AI to create marketing content and copy for your business, your competitors, and your industry.
Info:
Learn more about CrawlQ
CrawlQ AI Features
CrawlQ AI comes packed with a ton of AI content creation features to research your target market and generate personalized copy using AI-powered content creation. Some of the features are described below-
Market Research
CrawlQ AI market research feature helps you learn what your target market wants. It also helps you learn which problems your target market is facing and what they want to solve.
It will also give you a probability percentage of your target market buying your product and the best content for your website.
CrawlQ AI crawls the web for information that can be used to better understand your target market. This information can be used to create better content for your website, or simply to better understand your customers.
AI Content Creator
CrawlQ AI is an AI content creator that uses artificial intelligence to automatically generate content for your website. This tool uses advanced natural language processing technology to understand your website's topic and create fresh, unique content.
It analyzes your existing content, learns your writing style, and generates compelling, new content relevant to your website's subject.
It's like having a content writer who never sleeps and never runs out of ideas, always focused on delivering the best possible content for your website.
Topic Modeling
Topic Modeling is a way to organize and structure documents into logical topics. CrawlQ AI is a system that will help you organize your documents into topic-based clusters or categories.
All you have to do is define your niche, sub-niche, niche semantics, and product emotion hook. The AI will analyze these data and create outstanding topic ideas, scratches, content outlines, and more.
It also provides you with a detailed analysis of every single topic so that you know what to write about. The whole process takes less than 5 minutes.
Sales Copy Wizard
CrawlQ's sales copy wizard helps you generate high-converting sales copy for your products and services. It uses artificial intelligence algorithms to convert your products and service features into highly converting sales copy.
This innovative software program is designed to help generate sales for your business.
Info:
Learn more about CrawlQ's features.
CrawlQ AI Pricing
CrawlQ AI comes with four different pricing plans, Basic, Advanced, Pro, and Enterprise plan.
The Basic plan starts from $79 USD per month, with 2 user access, 10 workspaces, limited credits output generation, and more.
However, if you need more enhanced facilities, go for the Enterprise plan. It comes with 20 user access, 60 workspaces, unlimited credits output generation, and so on.
You can get custom pricing for the Enterprise plan by contacting support.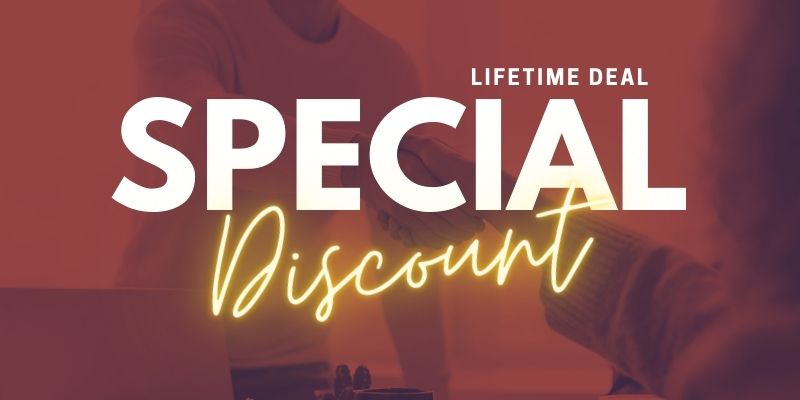 CrawlQ AI AppSumo Lifetime Deal
CrawlQ's copywriting AI creates personalized content for your business. This AI creates more engaging, and more accurate content than any other content creation platform.
CrawlQ AI is powered by the world's best copywriters. Try CrawlQ's AI Writer today!
One Time Purchase of
$479.00
$948.00
Content copywriting
Market research
All Plus Advance Features
2 users
10 workspaces
10,000 output generation credits per month
20 AI Content Creator Documents per month
CrawlQ Athena (AI Virtual Assistant)
Most of these deals will be sold out within one week of their launch on AppSumo, so make sure to grab it while you can.