Creating short videos from webinars for social interaction can be a hassle. It's a time-consuming process. Which you could have used in another sector of your business. Also, it requires technical skills as well.
As we all know, webinars are a very effective method of social interaction and it builds healthy relationships with customers. However, creating quality videos is not easy at all. That's why I came up with a solution for you.
Link: Meet Pictory.
In this article, you will learn more about Pictory. And how it can help you create, convert short branded videos for social media.
What is Pictory?
Pictory uses AI to convert your long-form content into engaging, digestible videos that you can share on across social media platforms.
It's an alternative to Descript, Zubtitle, and Vidnami. Pictory Best for content creators, marketers, and eLearning instructors looking to improve engagement, visibility, and productivity.
With Pictory you can extract short video highlights from webinars, video podcasts, and demos, plus add captions, branded bumpers, logos, and music.
Create short social videos from long-form content in just minutes with a smart AI solution. Turn long-form text content into summary videos and use stock media assets, text-to-speech, and music.
Link: Learn more about Pictory
Pictory Features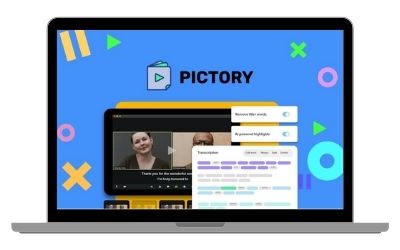 Since Pictory is a dedicated video-making platform, it comes with features that let you do so. Some of the features are given below-
Social posts from webinars:
This feature allows you to create quality videos using your own webinars. Use your voice to create fresh and relevant videos for social posts.
Just upload a webinar video, view and edit key highlights, add some personal touch, post to social media via Hootsuite. Simple.
Text to videos:
Using Pictory, you can easily create stunning videos from texts. These types of videos are very impactful and offer a higher engagement rate.
Simply add text input source, The AI will automatically select the best summary sentences, view and edit text, edit video storyboard, add music and voice-over from the library, and you are done.
Highlight reels:
Using this feature, you will be able to create highlighted short video of your webinar and promote it on social media.
Just upload the webinar and transcribe, the AI will examine your transcript and highlights important sections, add some personal touch, and share.
Video post-production:
Edit your video recording with professional-grade tools with ease. Simply upload a podcast, or training videos, cut out awkward sentences or words, Add your logo, intro & outro, add customized fonts and color, save and share. Easy.
Link: Learn more about Pictory's features.
Pictory Pricing Plans
Monthly subscription plans of Pictory are given below-
Free- at $0 per month.
3 video projects per month.
Upload 1GB size video for editing.
Standard- at $29 per month.
Unlimited video projects per month.
Upload 10 hours of videos for editing.
Premium- at $59 per month.
Upload 50 hours of videos for editing.
The Max length for video editing is 90 minutes.
Enterprise- Contact support for a custom plan.
Unlimited video projects per month.
Upload custom hours of videos for editing.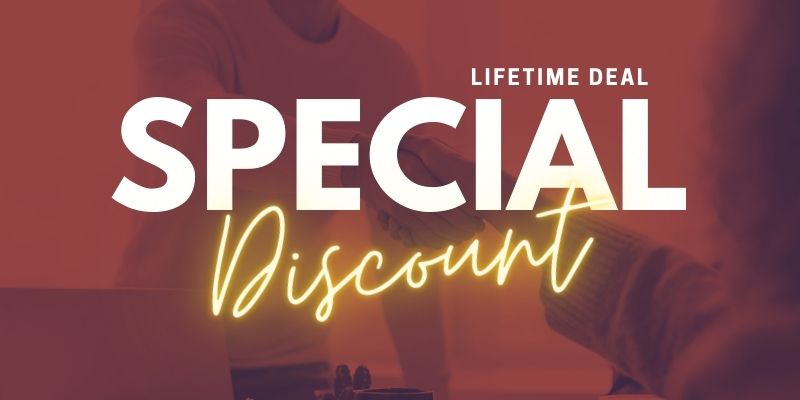 Pictory Appsumo Lifetime Deal
When it comes to social media channels, short is king (obligatory Napoleon joke here). Pictory's powerful AI makes your written and video content more engaging by turning even the longest content into digestible, compelling clips.
Take your visibility, productivity, and social media engagement to the next level.
Link: Get lifetime access to Pictory today!
Plans and Features (Deal Terms ) – Start at $59
20-minute max video length for text to video
Automatic subtitles
Auto highlights (trailer video clips)
B-roll
Export subtitles (SRT and VTT)
Automatic highlights
Automatic visual and audio selection
Search for similar visuals
Set your fonts and colors
Add logo
Scene transition styles
Add branded intro and outro
The standard library of images and videos
Premium library of music tracks
Upload own visuals and music tracks
6M+ premium licensed images and videos (Shutterstock)
Trim video clips
AI-based text-to-speech in different accounts
Record or upload your own voiceover
MP4 videos in 1080p