Are you looking to start an internet business but you don't have enough investment to buy products? Or you just don't have any idea how to create saleable products by yourself?
You're on the right page.
Making money online these days is no easy thing. Growing your online business is also hard.
You need to create profitable products, create content to promote your offers online, etc.
It can be challenging if you don't have enough investment, time, and product ideas.
But don't worry, with PLR products, you can start and run your internet marketing business without investing too much of your time and money.
I have been selling PLR products for a while now and that's why I decided to put together this IDPLR review to show you how you can buy and sell intellectual property.
I will show you how to use IDPLR and also reveal to you what I like and what I don't like about it so you can decide whether it's worth your investment or not.
Let's get started.
What is IDPLR?
IDPLR stands for Instant Download Private Label Rights. It is a huge PLR Membership site that offers over 12,590 products with Private Label Rights and Resale licenses that you can claim as your own, use or sell and keep 100% of the profits.
The website was founded in 2008 and currently boasts 76,000 Members.
IDPLR offers thousands of eBooks, videos, music, templates, software, etc. that you can claim as your own, edit, and sell.
The good news is that you can become an IDPLR member for free and use their free plr products for your list-building purpose or start selling their products. However, the free membership is limited in terms of features and products.
To gain full access to the entire collection of products and many other bonuses, you need to purchase their premium membership plan and then either choose their 3-month, yearly or Gold lifetime membership.
What does IDplr do?
As stated earlier, IDplr is a PLR website that allows people to buy and sell their intellectual property like software products, music, ebooks, videos, etc.
The website connects content creators and online marketers. For instance, when you become an IDplr member, you can claim PLR products as your own, use them on your site or sell them then take all the profits.
Think about it. It takes 1-2 hours to create a 500-word blog post.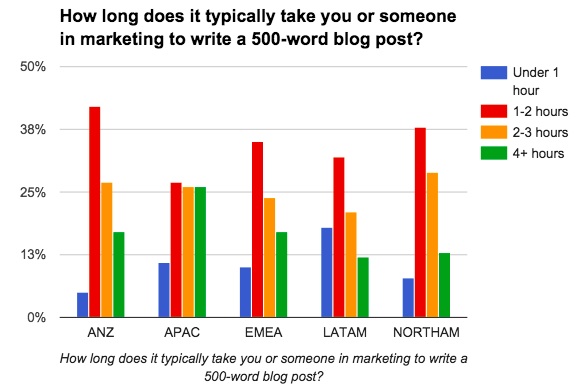 Source: HubSpot
Assuming you don't have the time to sit down and craft an excellent article then you can take advantage of the 200,000+ PLR Articles available on IDPLR.
The good news is that articles are sorted in packages so you can download them anytime convenient for you.
Who Can Benefit From Using IDPLR?
IDPLR offers a range of products in different categories and niches. That means that if you're looking to make money online by creating content or selling digital products then IDPLR is for you.
In a nutshell, the following people can benefit from using the PLR website.
YouTubers
Digital product creators.
Social media marketers
Bloggers.
Content creators.
Affiliate marketers.
Internet marketers.
Freelancers.
Social media marketers.
E-commerce owners.
Or anyone else looking to save money, time, and effort during content or product creation.
IDPLR Review: Available Product Categories
Inside the IDPLR membership is a ton of PLR products that are updated regularly.
Having used IDPLR for a while, I would like to make it clear to you that there are products with Master Resell Rights, Personal Rights, Resell Rights, and Giveaway Rights, but I like those with Private Label Rights as they are in plenty.
The available product categories in IDPLR include:
Videos;
Music;
eBooks;
Templates;
Software;
Graphics
Articles;
Plus bonuses.
The products are created for different topics like health, self-help, business, technology, lifestyle, etc.
Let's take a look at each PLR product category in detail.
Videos
There are tons of PLR videos in the membership- more than 1707 in fact, that are bundled in 857 video packages.
If you're looking for videos around topics like SEO, social media marketing, email marketing, and paid advertising, then the IDPLR is the best platform for you.
Here, you will find a ton of courses, guides, and tutorials created by internet marketing professionals and business experts. However, one thing I find disappointing is that most of the videos are created around online marketing with only a few in niches such as pets, health, and self-development.
Music
Apart from thousands of PLR videos, the PLR website also contains over 260 audio packs in different categories like training, motivation, music tracks, etc.
The good thing is that you can convert the PLR products into videos, and podcasts and resell them or use them as giveaways.
One thing I find disappointing is that most of the PLR audios are old.
For instance, when I checked, the last audio file was added in 2018.
It would have been good if there were more audio uploaded regularly.
eBooks
Inside the membership are over 6315 cost-effective PLR eBooks with more than 30 pages of high-quality and informative content each.
What's more, new ebooks are uploaded to the membership every month.
The eBooks are created by experts in different categories and niches like health, motivation, cooking, trading, relationship, etc.
Most of the PLR eBooks are created with great-looking and attractive covers so it's easy to sell them and make money. Another incredible thing is that they are in PDF and Microsoft Word formats making them easy to access and edit.
The one disappointing thing with this PLR product category is that the eBooks in the technology niche aren't updated with fresh content regularly.
I also found eBooks that are poorly written with some grammatical errors and structuring issues so you might need to spend more time editing.
Overall, eBooks are high-quality and you can resell them and make big money.
Templates
For users looking to create niche websites and make passive income then you will find this category of PLR products useful to you.
Currently, there are more than 1219 templates you can use to create Amazon affiliate websites and other review sites in different niches like photography, beauty, digital marketing, pets, meditation, etc.
The templates come in different categories such as WordPress themes, squeeze pages, landing pages, HTML and CSS templates, etc.
I downloaded a template in the pets niche and found that it comes with a ton of amazing things like banner advertising, an installed theme, Google ads, etc- you just need to make slight adjustments to make these features unique and start making money with your niche site.
Software
Inside the IDplr membership are over 1330 software products that come with resell and Private Label Rights.
If you're looking to start a PLR software business, you don't need programming skills, idplr.com has your back.
You can get software products on different topics ranging from parenting, dog training, pregnancy, self-development, etc.
I found that most of the software products are in digital marketing topics. For instance, you can get a ton of landing pages and squeeze page builders, web element generators, WordPress plugins, etc.
The good thing about the software products is that they come with eye-catchy covers.
The one thing I like about this PLR category is that the software products are high-quality. Most of the products in this category aren't up-to-date though; perhaps that's because people don't use PLR software regularly- this can be a bit disappointing.
In my opinion, I feel like the quality of software products could be better.
Graphics
The competition in the online world is insane. To stand out from the crowd, you need to attract people with visually-appealing graphics.
Fortunately, IDPLR offers you over 604 graphic packs with hundreds of PLR graphics like order or buy buttons, logos, pricing tables, headlines, add to cart buttons, banners, icons, and many other graphics.
You can resale them and make money or use them to make your site more attractive.
The good thing about the graphics found in the IDPLR membership is that they are specifically created for marketing campaigns and product promotions.
What's more, the graphics come in a range of niches and can easily be edited.
Articles
We mentioned earlier that it takes 1-2 hours to create a 500-word article.
Now think about if you needed to write a ton of long-form articles yet you have a busy lifestyle.
Also, think about how much money you could spend buying these articles from individual writers or third-party websites.
Fortunately, you don't have to overspend on articles because with IDPLR membership, you get over 200,000 PLR articles you can use for the following purposes:
Publishing them on your site.
Use them for your social media posts or newsletters.
Resell them.
Share them on forums and blogs for link-building purposes.
Send them to your subscribers.
The articles are available in many niches like fitness, digital marketing, weight loss, etc., and can be downloaded from the ContentXpress PLR article directory as your own.
The good news is that with a Gold lifetime membership, you can download all these articles for free.
What's more, the articles are high-quality- you're going to need to do some little bit of editing and modifications to make the articles unique though.
Make sure you check the articles for plagiarism before using or reselling them because many people are using them already and you risk getting plagiarism issues.
IDPLR Bonuses
Apart from the mentioned PLR products above, there are lots of amazing bonuses inside the IDPLR membership such as:
eCover Creator Software
The IDPLR eCover creator software lets you create high-quality covers for software products, unlimited 3D eBooks, DVDs, or membership cards in just 15 minutes.
You don't need to design knowledge or tech skills to use the software.
10 GB Web Hosting
With the IDPLR Gold lifetime membership, you get 10 GB's of web space hosted on a powerful Quad Core server with a ton of benefits including unlimited traffic, MySQL, and email.
WP Sales Page Creator
With the WP Sales Copy, you can create beautiful squeeze pages, sales pages,  opt-in landing pages from scratch in a record time.
PLR Training
If you're a complete newbie, don't worry because there are approximately 46 videos tutorials, and guides in the IDPLR membership to help you learn the following:
How to create and edit sales pages,
How to use photoshop.
How to make money with PLR products.
How to create workshops.
How to make your content unique.
How to secure your content.
How to upload your files.
Click Here For More IDPLR Bonuses
What Do You Actually Get With IDplr?
With IDPLR, you get tens of thousands of PLR products like ebooks, videos, templates, software products, etc. you can claim as your own, edit, use or resell and make money.
PLR Content Licenses
The PLR products come with various licenses as below:
Music, Templates, and Graphics come with resell rights, Private Label Rights, Personal Rights, and master resell rights.
Videos, eBooks, and Software products come with resell rights, Private Label Rights, personal rights, master resell rights and giveaway rights.
You can, therefore, claim the products as your own, edit, or sell them and make money.
IDPLR Review: What I like
Here are some of the things I liked the most when using IDPLR.
Tons of PLR products at your disposal.
200,000 in-expensive articles to download.
IDPLR Gold lifetime membership that lets you download all PLR products for free.
10 GB free web hosting.
60 days money-back guarantee.
Free membership.
IDPLR training.
IDPLR Review: What I don't like
Some products are outdated and low-quality.
The free membership plan contains limited PLR products.
Their support could be better.
IDPLR pricing
It offers free and premium membership plans. The free membership plan lets you download only 200 PLR products whereas, with the premium membership plan, you get unlimited access to all products.
You can purchase the premium membership for 3 months for $39, 1 year for $69, or for a lifetime for $89.
Is IDPLR Worth It?
If you're a serious internet marketer (whether a beginner or experienced) looking to start or grow your business then IDPLR is worth trying. Over 76,000 members are already using PLR products to grow their online businesses.
The good thing about IDPLR is that it relieves you from having to create your own products or buying them from third-party websites at a costly price.
With IDPLR membership, you can choose to pay monthly, or yearly, or purchase the lifetime membership and access tons of products.
Another good thing is that you can sign up for the IDPLR free membership to try it before deciding whether to upgrade to their premium plan.
Overall, IDPLR is worth the investment because I have used the PLR website for a while and I have seen its huge benefits.
Is IDPLR safe?
IDplr is safe to use. The PLR website lets users sell their intellectual property and offers a free and premium membership plan.
As stated earlier, the website boasts over 76,000. If it were not safe, people won't have been interested to use it.
If you're not convinced that IDplr is safe, here are two reasons.
The website has a 60-day money-back refund policy.
It also offers free and premium membership plans to its users.
IDPLR Review: The Final Verdict
To wrap up our IDplr review, if you're looking for inexpensive eBooks, software products, videos, and other PLR products with resell and Private Label Rights to start or grow your online business, then I recommend you to try IDPLR.
Of course, like any other online marketplace, the PLR website isn't without its own issues. However, the benefits outshine the issues.
Do you have any questions or concerns about IDPLR?
Feel free to share with us in the comment section.