Video marketing is ruling the current marketing industry. Most of the giant companies are investing more and more in video marketing.
If you are thinking to increase the sale of your company, you should also move on to it.
Free Keyword Research Tools For Video Marketers
Video marketing is not rocket science. Here you need to know the steps of the video marketing method first. Though there are some technical terms, the very fundamental thing is keyword research.
If you can target the right keyword, your videos will rank faster with less effort.
It may be difficult for you to find the best keywords. But when you know the name of the keyword research tools that are effective, it will be easy for you. Here I am going to introduce you to 4 free keyword research tools.
If you find installing and signing up for keyword research software is time-consuming, you should use this feature. Though this is not like the keyword research tools, it can provide even better results than a tool.
How is YouTube Autocomplete Work?
YouTube autocomplete suggests only those keywords that people are searching there. So, when you do use these keywords, there is a good chance that you will rank faster.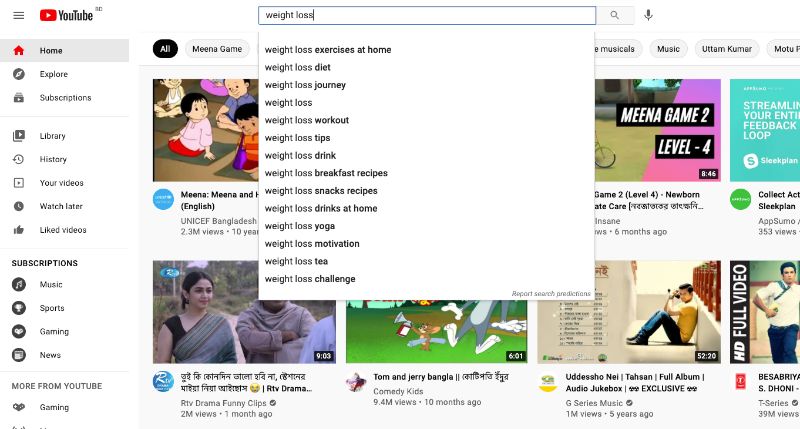 For example: If you search for "weight loss" it will appear all related search terms. Thus, you get the LSI keywords. If you use those keywords as video tags or you use them in the description, you will rank for different search terms.
Some of those keywords may have a high search volume. So, you will get tons of traffic with less effort. For the best result, you should delete the browser history and cookies. Then you will get the real data from the autocomplete feature.
These keyword research tools launched a few years ago. But, it's really very user-friendly, for that it has got huge popularity within a short time. There are both free and premium options in this keyword research tool.
However, though the free option has some limitations. But really you can find out some valuable data.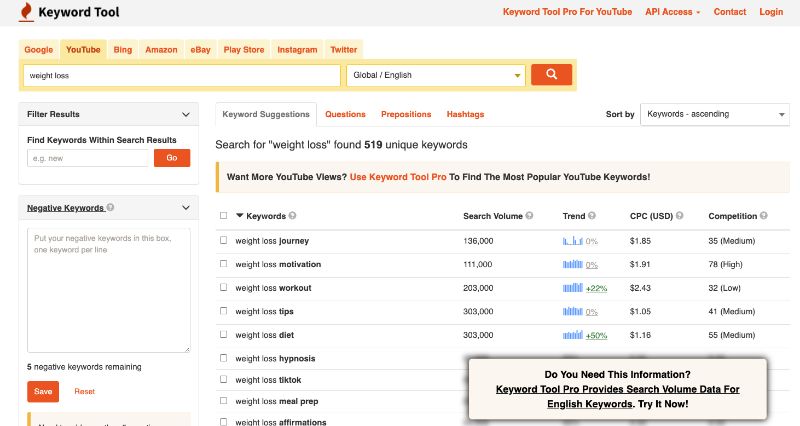 As I have mentioned earlier, it is so easy to use the tool. It may seem a little bit difficult the first few times, but after a few days, you will start loving it.
There are multiple platform options which are Google, YouTube, Bing, and Amazon. When you are looking for keyword ideas to use in your video, select YouTube. Now, like other keyword tools, insert the main keyword in the search box.
If you need the specific idea for a targeted country, select that from the drop-down list. Select the language that you need, and press enter. Within a few seconds, you will get a bunch of keyword suggestions.

Most marketers are not conscious of this amazing tool. Though this is not like the conventional keyword research tool. But, it is a good source of keyword suggestions.
The best part is, you will get the most reliable data.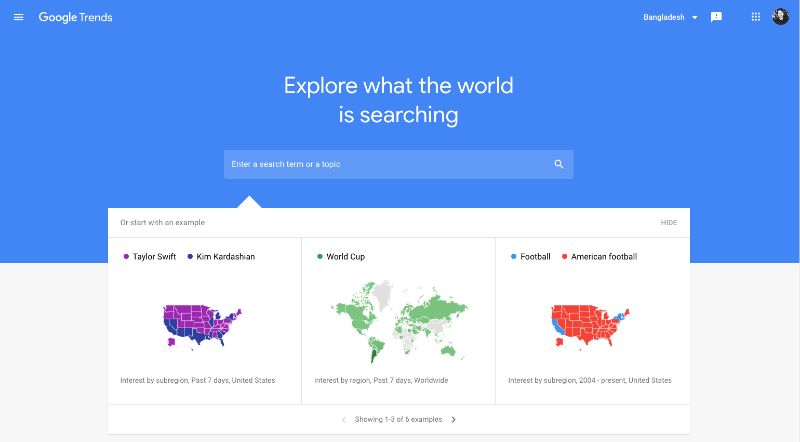 Select a category to get the detailed keyword ideas of that niche. After that, select your targeted country from the drop-down list. Press enter, and you will find what is trending in your niche. It will also appear the related search terms.
You can create a list of different search terms for further data. If you need to market in a particular city, you can select that one too.
Google Ads Display Planner is one of the best free keyword research tools for generating tons of keyword ideas. There is no big difference between the keyword planner and display planner. You can input multiple keywords here by using the comma. Select the targeted country and press enter.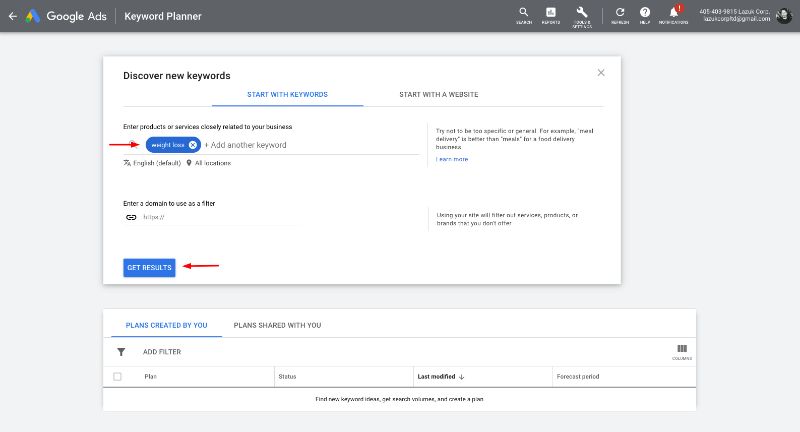 You will find the ad group ideas, estimated search volume, CPC for the keyword, etc. You can import the search result as a CSV file for analysis. Even Google recommends this tool for marketers.
Final Verdict
You can use a single tool from the above list, or you can combine two or more tools. Smart marketers combine keyword research tools to find the best. If you are looking for in-depth ideas, should go for the keyword.io premium version.
If you have any questions please leave a comment and don't forget to share with your friends.