Email marketing is a lifeblood of any online business. But the main thing is that, when you send email to your subscribers, you are getting a low open rate and CTR (click through rate). 
In our email campaign we always expect a high open rate and also high click through rate to our email. So, how can we get a high open rate and email reader interaction? 
Yes, this is the hack and in this article I will show you a simple trick with a product review, and after reading the full article you will get higher reader interaction like this…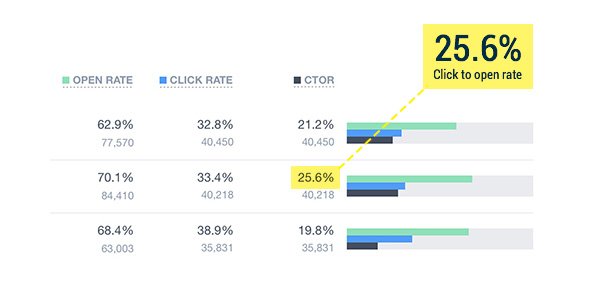 In this article i'm going to review about Email Videos Pro software by Mario Brown. Before dive into the main video let's checkout the overview of this software:
What Is Email Videos Pro?
Email Video Pro is the first ever app that can play actual videos inside of emails. They claim it's not a .gif file, it's actual full length videos!
Think about it, we usually see only text and image format email copy on our inbox, and sometimes we see the moving gif formatted email copy. Image is better then plain text and videos are obviously the better option.
So, I think you understand the power of the video email copy. 
If you want to maximize your Click-Through-Rate and  10x your engagement, and also want to get 10x the profits and results from emails you or your clients then Email Videos Pro is a perfect tool.
Who Can Use Email Videos Pro?
This is perfect for Video Marketers, Agencies, Local Marketers, Freelancers, Online Marketers and anyone who is doing anything with Video.
And the cool thing is that it works on all Mobile devices and comes with a commercial license.
About Product Vendor
Mario Brown born in Durham, NC but grew up in Germany (Nuremberg). Online marketer extraordinaire Mario Brown is on the cover of Issue No.4 of Foundr Magazine, a publication featuring individuals notable for their business success. 
Mario Brown (also the creator of Ada Leadz, ViidCloud and many more,..)
Email Videos Pro
Features
To understand the power of Email Videos Pro, let's checkout the main features of this software. The main function of this software is to show any video inside the email. 
This is the main dashboard after you login to this cloud base software.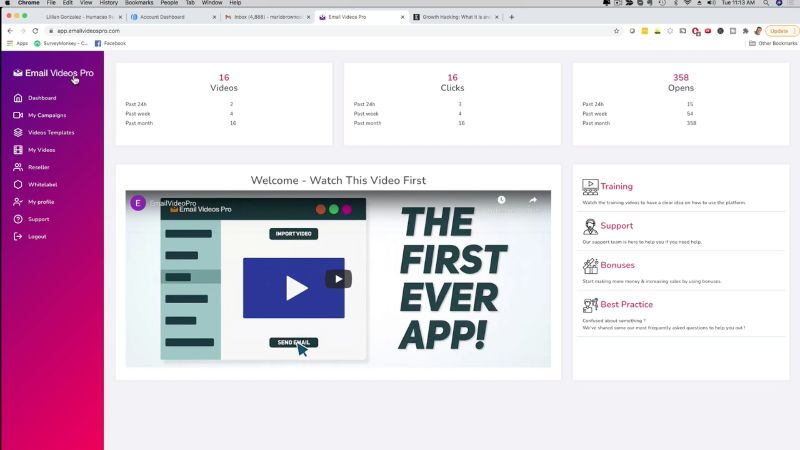 Here you will get some main menus like:
My Campaign
Video Templates
My Videos
Reseller
Whitelabel
My Profile
Support
My Campaign
Here you can create your campaign. For creating your campaign you need to click on this menu. After clicking the menu you will see something like this image.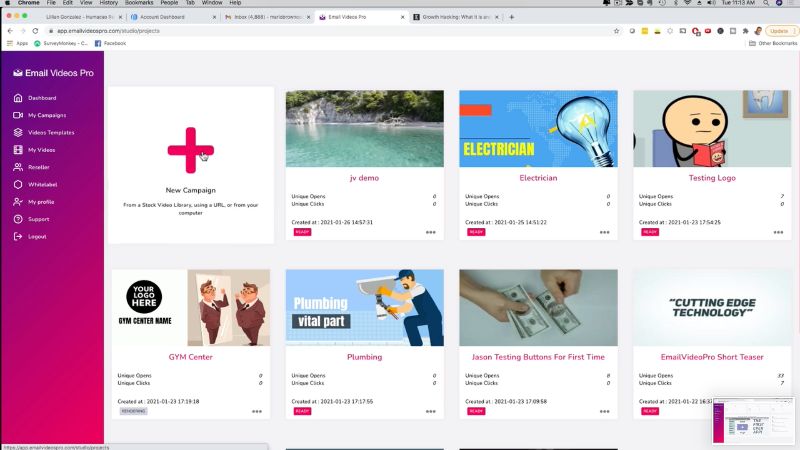 In here you can start campaign from scratch or if you have previous campaigns you will get that videos at a glance here. This is only 4 steps to complete your campaign setup.
First step is create your campaign name and description.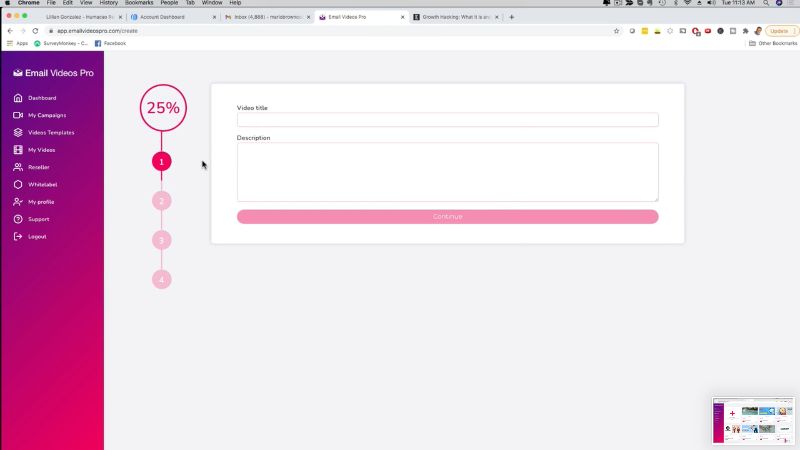 In the 2nd step you can select any videos from YouTube, Dropbox, Wistia or Vimeo. And you can upload your videos from your computer. You have to submit only the video URL. And here have a cool part, you will get a builtin video library and you will find so many videos almost any topic.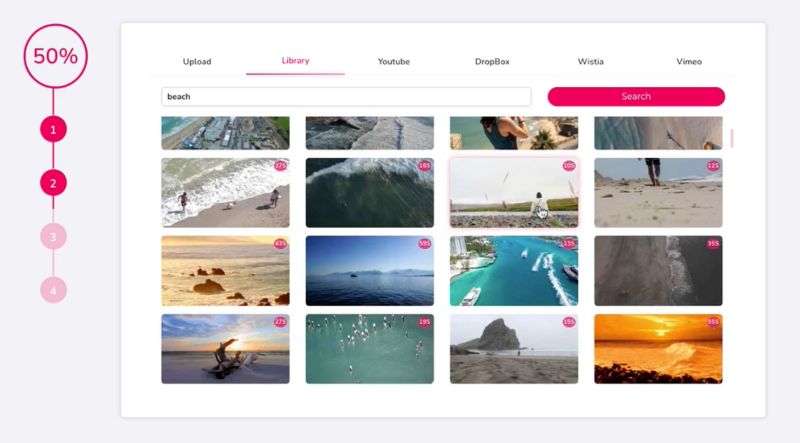 Now the time to edit your video. In here you can customize your videos width, height, interaction settings and can setup video length. In ideal you should share videos length between 10 seconds to 30 seconds. You will some more editing option in their video editor.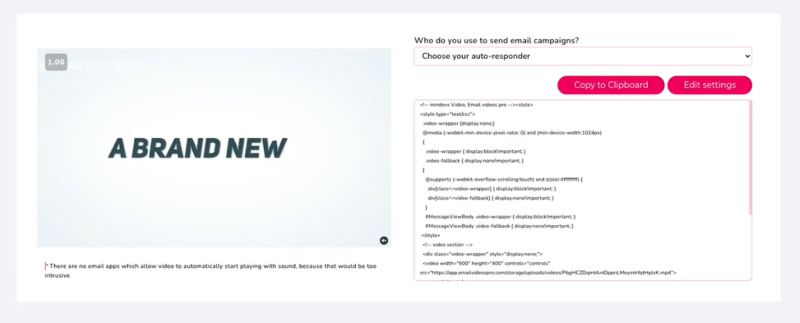 After completing your edit you are ready to go. You just need to select your email autoresponder and you will get an embed code for your campaign. Just copy it and paste it on your email campaign.
Waallaaa… Now your video embed on your email. 🙂
Email Videos Pro Video Templates
In the video template menu you will get a lot of pre-build videos almost any niches. You can just select and start your campaign with that videos.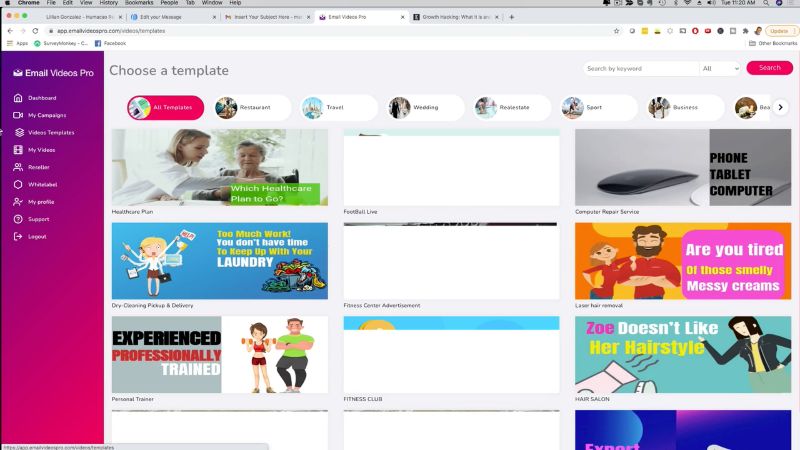 Email Videos Pro (Software Action Demo Video)
For details understanding about this product please watch the in action video…
How you understand how Email Videos Pro works. So, now most of you will ask me about the products Price And Funnel. Let's discuss about it. 
Email Videos Pro Pricing And Funnel
Option 1 – 50 Whitelabel license – $147
Option 1 – Unlimited Account – $297
Option 2 – Unlimited Payment Plan – $111 x 3 Payments
Email Videos Pro Pros And Cons
Email Videos Pro has some good and bad side i found. let's know what was that.
Pros
It's cloud base software, you don't need to download any app on your computer.
Easy 4 steps simple process to start campaign
One time payment & lifetime access.
Play real videos inside of emails
Have a lot of email autoresponders integrated.
Cons
Need more tools for video editing
Need more quality videos on their template library
Final Verdict
As per my experience Email Videos Pro is one of the best tools for any online business owners who are running email campaign. This is more lucrative way to get your audience intension and high click through rate.
I personally used this and increase more then 20% CTR from my previous result. I personally suggest you to grab your copy along with my awesome bonuses which will help you for marketing.