Are you looking for a Twitter widgets plugin for your WordPress website? Twitter is one of the largest social platforms in the world. With much uptime and downtime, Twitter is still a very active social network.
And of course, you don't want to miss such a large source of traffic, do you?
Best Twitter Plugins For WordPress
A Twitter plugin can help you to increase interaction with your visitors. And also let your visitors have an easy option to share any contents they like. By using a Twitter plugin you'll be able to increase your website social interaction and followers as well.
But choosing a plugin is always a bit tricky task to do. That is why I've sorted out the most efficient Twitter plugin among others.
In this article, you are about to get knowledge about the 5 best Twitter plugins for WordPress websites. So that you can choose the right one that fits perfectly with your needs.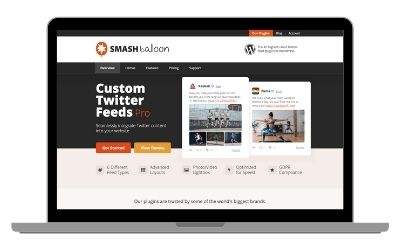 If you are looking for a Twitter plugin that gives you a lot of customization options then Twitter Feed Pro might be the one that you are looking for. This plugin helps to increase engagement between you and your Twitter followers, which is what we want.
By installing Twitter Feed Pro, you'll be able to display your Twitter content right on your site. That way you can increase your number of followers.
Twitter Feed Pro comes with various powerful features, including-
Completely responsive and mobile-ready–layout
Display multiple Twitter feeds
Display Tweets from usernames, hashtags, mentions, your home timeline, lists
Combine different feed types
Built-in Masonry layout
Infinitely load more. And many more useful features.
After installing Twitter Feed Pro, it'll automatically adopt the style of your website. And also it gives you the ability to customize the look completely. With Twitter Feed Pro, you can set the number of Tweets you want to display, show or hide every part of your Twitter feed including header, author, date, icons, links, buttons, and so on.
You can access this plugin in both a free and premium version.
2. AccessPress Twitter Feed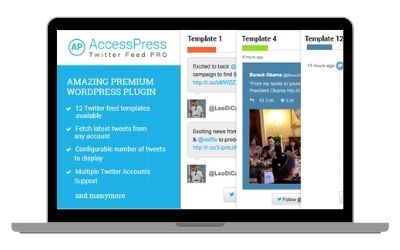 AccessPress Twitter Feed is one of the most efficient and ultimate Twitter Feed Plugins to Generate Twitter Feeds. This amazing plugin gives you the ability to showcase tweets from any accounts, hashtags, even from multi-accounts. The most noticeable site of this 5-star rated plugin is, the developer of this plugin updates it frequently.
Access Press Twitter Feed plugin transforms your social reach to the next level. It allows you to display real-time Twitter feed wherever you want on your website. You can show it as widgets or you can use shortcodes.
Access Press Twitter Feed plugin packed with powerful features. Such as-
Fetch the latest tweets from any account or any hashtag
Multiple Twitter Accounts Support in Single Feed
Tweets Media(Image & Videos) Embeds Support
Display Retweet information
Configurable number of tweets to display
Caching option to prevent frequent API calls
22 Beautiful design templates to choose from
Display tweets in a slider. And many more.
Access Press Twitter Feed is available in both a free and PRO version. This plugin also includes 100% free premium support. Whatever support you need, they are ready to help you. The support team can help you via the Onlive support portal, Online document, and email.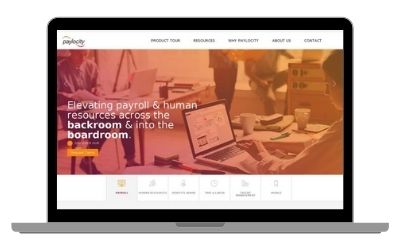 Rotating Tweets is currently one of the most popular Twitter plugins for WordPress websites. It gives a lot of customization capability. With Rotating Tweets, you'll be able to set whose tweets to show, how many to show, whether to include retweets and replies. This plugin also gives you the ability to set the follow button wherever you want.
Using Rotating Tweets, you can easily set how quickly the tweets rotate and even set the types of animation to apply.
Rotating Tweets comes with a lot of beneficial features, such as-
Replaces a shortcode
Supports v 1.1 of the Twitter API
Supports the new longer tweet format
Supports 280 characters
Space efficient
Responsive to all kinds of devices
GDPR-friendly
Reliable – keeps showing your latest Tweets even if the Twitter website is down. And many more.
One more amazing feature is, this plugin is multi-lingual. With Rotating Tweets, the follow button of Twitter will be automatically translated to match your site's language setting. In that case, Twitter also has to support the appropriate language.
With all these features, Rotating Tweets is completely free to use.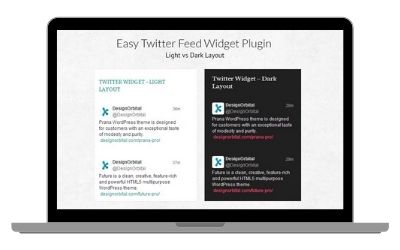 Easy Twitter Feed Widget Plugin is a widely used Twitter plugin for WordPress sites. To display tweets using Easy Twitter Feed Widget Plugin, you don't need to create a Twitter application. Instead, you can display tweets on the WordPress site by using the Twitter widget.
Easy Twitter Feed Widget plugin comes with a few useful features-
Easy Twitter Feed Widget Plugin is very easy to set up and use.
You can blend your tweets professionally with the layout of any WordPress theme.
Make it your own by customizing the link color, border color, background choice, and other useful options.
With the Easy Twitter Feed Widget plugin, now you can display a Twitter timeline on your blog's sidebar without bells and whistles. This plugin is completely free to use. But if you need to enhance its capability then you can use their Premium or Free WordPress Themes. Their coding is clean and optimized for SEO.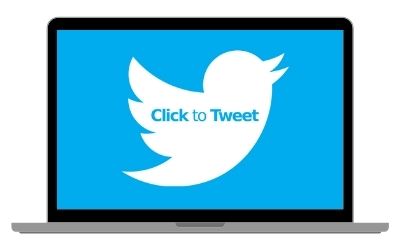 Better Click To Tweet is another free Twitter plugin for WordPress. In 2019, this plugin also has become quite popular for various good reasons. One of the most popular features of this plugin is a one-click tweet. With Better Click To Tweet, you can use shortcode to create tweetable content for your readers.
You can encourage your visitors to tweet out both a quote and a link to your content.
Better Click To Tweet comes with necessary features only-
Add Premium Styles with just a few clicks.
Using the shortcode method in the classic editor? See our Power User Guide for all the tricks ( You can remove or change the "via," make links nofollow, also change the callback URL, and many more)
Though they have very few features yet they've managed to achieve a 5-star rating. Better Click To Tweet is a very simple and easy-to-use Twitter plugin. And it is free.
Conclusion
I hope you enjoyed this article and also this article has helped you to find out the best Twitter plugin for your WordPress website as well. If you have any queries please leave a comment and share with your friends.