You know that writing high-quality content is crucial for your marketing strategy, but you don't have the time or skills to do it. Creating unique and engaging content can be difficult, especially when you are short on time and resources.
Info: Yo! Rytr.me is here to help you.
Rytr is a new AI assistant that they have created to help you make high-quality articles, social media posts, ads copy, email copy, or any others copywriting without losing out on time or money.
In this article, I will share all about how Rytr.me can help you to create a better, faster way for you to write.
What Is Rytr.me?
Rytr.me is an AI writing assistant, which means that it can write for you. I know, the AI has almost taken over but rest assured that Rytr.me will only be assisting you and will not steal your job (yet!).
How Does Rytr.me Work?, You Ask?
Rytr.me uses artificial intelligence to give you a hot new article in just seconds. It takes your information, rips out the details and then creates an attractive article just for you.
In fact, It uses the same artificial intelligence as that of Google Translate! With Rytr.me, you can even change up your language to something like French or Korean. Rytr's artificial intelligence can translate your article into a whole new language while still keeping the same information.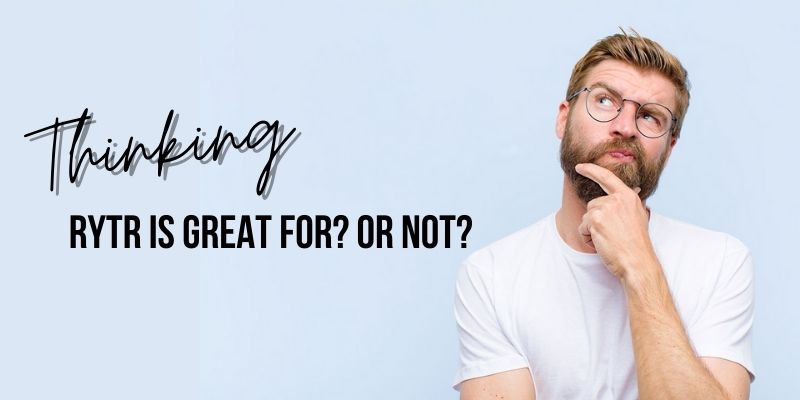 What Rytr is great for?
Rytr.me is an excellent way to get high-quality articles, quickly and easily!
If you want to quickly make some interesting posts on your blog or even if you need a quick write-up for your clients, It's perfect for you.
I highly recommend Rytr.me because it is fast and easy to use! It automatically creates content that's interesting, engaging, and effective at getting people to click your links!
What Rytr isn't great for?
Rytr.me isn't meant to be used as a replacement for an excellent writer – Rytr automatically generates stories and articles which means that the level of writing will be basic at best.
Rytr.me also isn't a replacement for an actual writer.
It is not meant to take over and do all of your writing for you, It can only help you create this content at a speed that fits with your schedule Rytr.me
Rytr.me future
Rytr.me is all about Automatically generate high-quality content for various use cases using AI technology. So, it comes with features that let you do so. Some of the features are given below-
Blog Idea & Outline
Coming up with article ideas is hard, and it's even harder to create a good outline. You spend hours struggling to come up with the perfect title for your blog post or essay, but you can never figure out what goes in each section.
Your readers are left confused and frustrated because of this.
Rytr.me will help you brainstorm great titles and outlines every time using AI writing assistant technology that has been trained on over 100 million articles online.
Just enter your topic idea into this tool, and tell them what is your copywriting goal, then the software will give you an outline that's ready to fill in with text!
Blog Section Writing
Bloggers and content creators often struggle to write engaging introductions and section paragraphs. Introduction and section writing is a missing part of the blogging process for most bloggers, which means that your blog posts end up boring or too long-winded.
Rytr.me solves this problem by providing you with an easy way to quickly create an engaging introduction and section paragraphs for your blog posts in just one click.
Business Idea Pitch
Most startup pitches are hard to read and follow, which makes it hard for investors or potential partners to get excited about your business idea.
The average investor gets hundreds of emails every day, most of them from people pitching their ideas. We've all seen the bad ones – they're full of jargon and buzzwords that don't really explain anything.
Good pitching is not easy! It takes time and practice to learn how to write a clear pitch that will attract attention from investors. With Rytr.me you can easily create professional-looking pitches in minutes with no design skills needed.
This tool helps you focus on what matters by giving you an outline based on proven templates used by startups like Slack, Eventbrite, Pinterest, and more!
You can also customize your pitch as much as you want without having to worry about formatting issues when sending out your email blast later!
What Rytr.me Will Cost?
Generate 5,000 characters per month on a free plan and upgrade to the premium plan for unlimited usage — starting at $29/m, Rytr offers one of the most cost-effective solutions in the market to give you complete value for money!
Pro Package Included – $29/month $290/year (Get 2 months free!)
Generate UNLIMITED* characters
Access 20+ use cases & tones
Dedicated account manager
Priority email & chat support
Access to premium community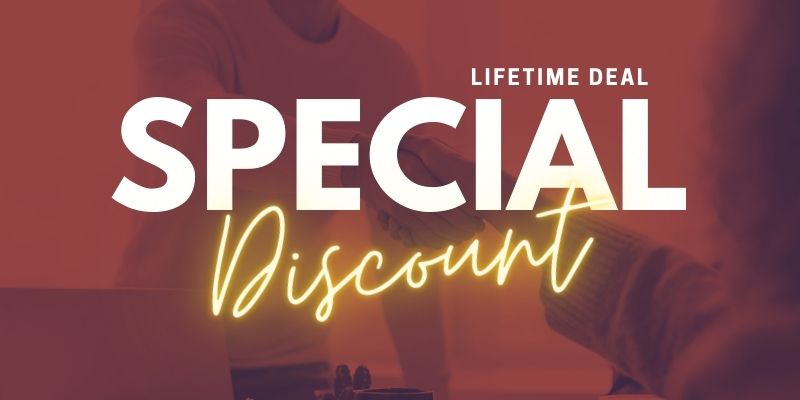 Rytr.me AppSumo Lifetime Deal
Rytr.me is an AI writing assistant that helps you create high-quality content, quickly. It's the perfect tool for bloggers and online marketers who need a little extra help with their blog post creation process.
One Time Purchase of
$39.00
$599.00
Access 20+ use cases and templates
Write sales and marketing emails that get replies
Discover ideas and write engaging content for a blog
Generate creative, catchy copies for social media
Write product, job, profile, video descriptions
Generate interesting captions for Instagram posts
Access to a premium, members-only community
Dedicated account manager & priority email support
Support for 10+ languages (coming soon)
Access to all future updates and features
Allows you to generate 50,000 characters per month
Conclusion
Content is an essential part of any successful marketing campaign – but creating it can take a lot of time. That's why we'd like to introduce you to Rytr.me.
Rytr is an AI assistant that you can use to create unique content, and it can save you time and money. In this blog post, we explained how you can start using Rytr.me.
To learn more about this AI content assistant, visit Rytr.me official website.