Peppertype.ai is a powerful artificial intelligence content generation tool that helps provide you with content ideas and write any type of content for you. AppSumo is offering a Peppertype.ai lifetime deal for a limited time, which will expire soon.
It runs on an advanced form of Natural Language Processing, to produce unique, high-quality blog posts that are SEO-friendly. This blog will take a look at how the deal works, how it is structured, and how to get the most out of it.
You're tired of writing content for your website, blog, social media channels, and email campaigns. It takes too much time to create engaging content that is always relevant.
Imagine having an AI-powered tool that creates engaging content for you in just seconds. Peppertype.ai can help you save hours of time each week by creating fresh new posts on your behalf. All the hard work is done for you!
Info: Meet Peppertype.ai
Get more out of your marketing efforts with Peppertype's content generation tool! Create engaging posts for a variety of channels and never worry about running out of ideas again.
What Is Peppertype.ai?
Peppertype.ai is an AI-powered content generation tool that creates engaging content for a variety of channels in just seconds.
The proprietary engine incorporates the latest trends, facts, and figures to create original stories, video scripts social posts, blog posts, etc., within minutes – all without any human involvement.
With Peppertype.ai you can generate engaging content that performs well across search engines, ads, and social media.
The key benefits of Peppertype.ai are – 
Create more content in less time.
Save hours of work every week.
Generate engaging and personalized content for your audience
and more…
It's an alternative to ConversionAI and best for social media teams, marketers, and agencies that want to produce innovative content quickly and at scale.
Info: Learn more about Peppertype.ai 
Peppertype.ai Features
Peppertype.ai is a programmable chatbot that can be used to expand input words into two sentences that are creative, interesting, and engaging. It comes with features that allow you to generate better content in seconds with the power of artificial intelligence.
Some of The Features Are- 
Blogging Solution: You know you need good content to attract visitors, customers, and leads. But writing is hard work! We all know that generating great blog post ideas isn't easy. And even when they come to mind it's tricky getting started on turning them into a finished article.
Peppertype.ai can help by creating an outline for your next blog post in minutes using AI based on the idea you provide as input. Our software tool will generate outlines, sub-headings, and intro copy which you can then edit or use as-is if you prefer!
SEO: Generating SEO-optimized meta titles and descriptions are hard. It can take hours to research what keywords you should use, how to write them in a way that Google will like, and then finally write the metadata itself.
With peppertype.ai you don't have to worry about any of this anymore. Just copy-paste your content into this tool, type your target keywords, and Peppertype will generate all the necessary SEO-optimized Meta Titles/Descriptions for you within seconds!
Social Media Post: Social media marketing is hard. You have to create posts that are interesting, but not too long or complicated for your audience. Most of the time you end up with a lot of wasted effort and content that doesn't get much engagement from your fans.
Peppertype.ai is an AI-powered social media copywriter tool that helps you create engaging social media posts in minutes instead of hours! Its bot uses advanced algorithms to analyze your brand's voice and personality so it can write authentic-looking content on any topic at scale – without needing any human oversight!
Framework: Most marketers use the same old boring sales copy formula over and over again. It's time to get your marketing efforts noticed by using some of these proven formulas, which are not just effective but also easy to implement.
With Peppertype you can generate high-quality content in minutes using any one of these 10 different formulas that will increase conversions and help you stand out from your competition.
Product Reviews: Product reviews are an important part of the customer journey. They influence your buying decisions and help you make informed choices about what to buy. But most product reviews on Amazon, Yelp, Google, or Facebook are fake and useless. Most people don't have the time to write a good review for every product they buy online.
Peppertype.ai is a bot that generates high-quality text-based product reviews using AI technology. They have trained their neural network with over 1 million real user-generated product reviews from Amazon, Yelp, and other sources so it can 'understand' how humans talk about products in their own words and replicate this in its output.
… & many more…
Peppertype.ai Pricing
Peppertype.ai offers three different plans for regular deals to meet your marketing needs. Get the details on what you get for each plan, and how to generate better content in seconds with the power of artificial intelligence.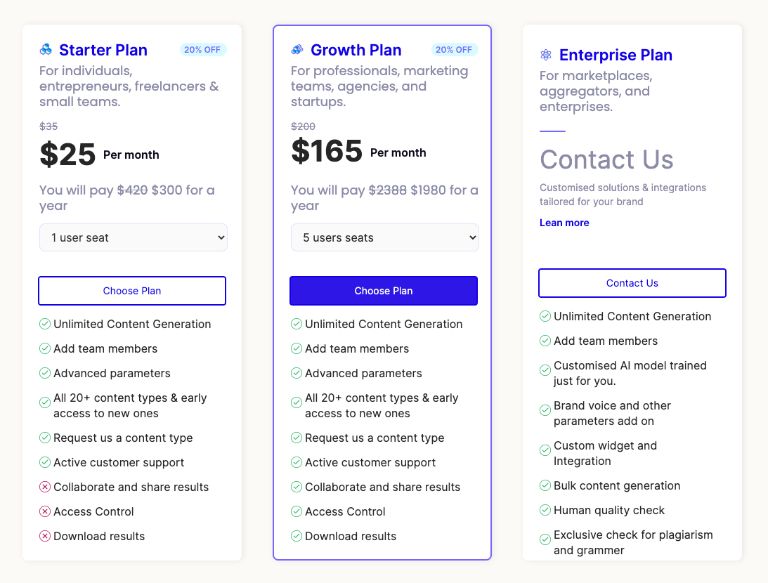 Peppertype.AI comes with three different pricing plans, Standard, Growth, and Enterprise.
The Standard plan starts at $35 per month with unlimited content generation, advanced parameters, and single-user seats. And it's best for individuals, entrepreneurs, freelancers & small teams.
The Growth plan starts at $199 per month with unlimited content generation, advanced parameters, and default 5 user seats. You can collaborate and share results with your clients. It's best for For professionals, marketing teams, agencies, and startups.
However, if you need a more powerful Enterprise plan for your business with all growth features, and unlimited everything then you can contact them for pricing. You can directly contact their team and they will discuss the pricing plan.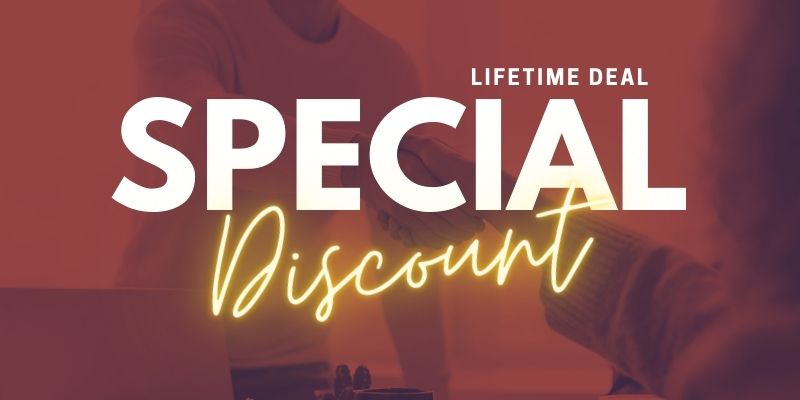 Peppertype.ai Lifetime Deal on AppSumo
Ready to get off the content creation hamster wheel? ("Sometimes I feel like we're just going around in circles.") If you're overwhelmed by the sheer amount of unique content you have to create for your business, why not get some help from AI?
With Peppertype.ai, you can generate the content that your audience wants to read in just seconds!
Info: Get lifetime access to Peppertype.ai today! 
🔥 One Time Purchase of $99.00 $300.00
All Starter Plan Updates
1 user(s)
7,500 short-form content words per month
7,500 long-form content words per month
Short-from content generation: Blog topics, website copies, social media captions, tweet ideas, Ad copies…
Additional short-form content generation: YouTube video topic ideas, email subject lines, SEO meta descriptions, and more
Long-form content generation: Before-After-Bridge copywriting, YouTube video descriptions, blog content, and more
(Most of these deals will be sold out within one week of their launch on AppSumo. So be sure to grab them while you can.)
Conclusion
If you are tired of wasting time and money on content that is not engaging, Peppertype.ai can help!
This AI-powered tool creates engaging content for a variety of channels in just seconds – without the need to outsource or pay any expensive writers. Get your PepperType.AI Lifetime Deal on AppSumo now while supplies last!