You're tired of using spreadsheets to manage your data. You've tried databases before, but they were too complicated and never worked for you!
Imagine having a database that's as easy to use as a spreadsheet. Grist lets you create custom forms, queries, and reports with just a few clicks. It also comes with hundreds of pre-built templates so you can get started right away.
And since it uses the same language as Excel, you'll be able to customize it however you want without learning any new software or programming languages.
Info: Introducing Grist. 
With Grist, small businesses can finally have an affordable solution for managing their data in one place – all while maintaining complete control over their information security policies and procedures.
In this article, you will learn more about Grist. And how it can organize, analyze, and share your data with a customizable spreadsheet database hybrid.

What Is Grist?
Grist is a powerful, customizable data tool that combines the versatility of spreadsheets with the robustness of databases. It's a great solution for small businesses and nonprofits who need an intuitive way to capture, sort, analyze, manage and share their data.
Grist was created by people who value leveraging technology to simplify complex processes from data management to fundraising.
With Grist you can build highly customizable relational databases in minutes without any coding knowledge necessary—they automatically backup too!
Plus choose your layout preferences (elegant grid or freeform), generate dynamic charts and reports that are clean and easy-to-read at-a-glance.
With Grist, you can quickly and easily create tables, charts, graphs, or pivot tables to analyze your data. You can also import data from other sources like Excel files or Google Sheets.
Grist Features
Grist is a powerful, customizable data tool that combines the versatility of spreadsheets with the robustness of databases and comes packed with powerful features. Some of the features are given below- 
Streamline your data
Organize your team's most important spreadsheets and databases with the first database designed for the cloud.
Simple Database Builder: Grist is business intelligence software. It helps you unify your spreadsheets in one beautiful relational structure. This helps users to make better decisions faster.
Work Together: You can share your data in part or in full. You can then choose to collaborate with others, either privately or publicly, and you're able to do this all in real-time.
High-productivity Layouts: Layout your screen in a way that makes sense for you. The time is now to build up some workflows and tools that will make you more productive than ever.
Control your data
With Grist, you can control your data and be confident that it will always be there because Grist automatically backs up your Grist data to the Grist cloud.
Granular Access Control: Grist allows you to set access permissions so that only the people you want can see and use specific information.
Link Sharing: Grist's unique Link Sharing feature allows you to share access with external parties without sharing Grist itself. This gives you full control over what data is available when, where, and how it is used.
Own Your Data: Rest easy with open source software, automatic backups, and no data lock-in.
Drill into your data
Grist drill into your data which means you can get as much detail as you want. Grist is the perfect tool to share data with others and be able to give them access to whatever level of detail they need without having to build multiple spreadsheets.
More Than A Spreadsheet: See records as customizable data cards, and attach relevant images and files. Grist lets you create reports quickly, and helps you do your job smarter.
Visualize Your Data: Create dashboard charts and summaries to see the big picture and make better business decisions. Grist's dashboard charts and summaries give you a snapshot of everything that matters to your organization.
Dynamic Reports: Make charts that update dynamically as you drill into data. Grist lets you see more detail about your data Grist dashboards automatically refresh so that you always have the latest information.
Click here to learn more about Grist's features.
How Much Does Grist Cost?
Grist comes with three different pricing plans, individual, team, and enterprise plan.
The TEAM plan starts from 8 USD per month with unlimited documents, Team (+2 Per Doc), dynamic views and charts, granular access control, automatic backup, and more.
If you need the enterprise plan, you can get it by contacting support for a custom pack. The enterprise plan comes with On-Premise Deployment, Custom Functionality, SAML Login Support, Use Your Own Domain, and a lot more.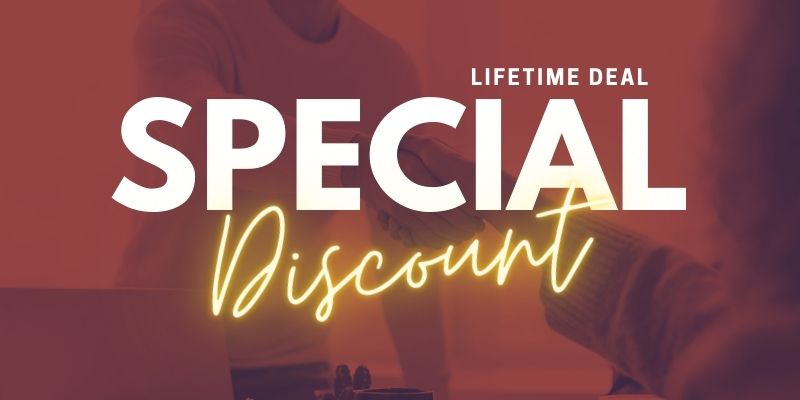 Grist AppSumo Lifetime Deal
Grist is a powerful, customizable data tool that combines the versatility of spreadsheets with the robustness of databases.
Grist is an all-in-one data management system for your business. It's easy to use and will help you get more done in less time. You can create custom reports and dashboards, manage customer information, track inventory levels, and so much more!
Info: Get lifetime access to Grist today! 
ONE TIME PURCHASE OF
$49.00
$192.00
1 User
Unlimited documents
Collaborate with team + 2 extra per document
Customize layouts
Dynamic views and charts
Granular access controls
Link sharing
Formulas with python support
Import/export data
Automatic backups
API access
Workspaces
Custom Grist subdomain
(Most of these deals will be sold out within one week of their launch on AppSumo. So be sure to grab them while you can.)