Do you want to boost SEO rankings? Well, there are plenty of aspects that matter to achieve a high rank on search engines. Among these aspects, accelerated site speed is one of the key aspects. One of the best ways to do this is by optimizing your images. This can be a time-consuming process. Fortunately, you can use the EWWW Image Optimizer WordPress plugin.
Most people think that SEO optimization means just changing keywords, metadata, H tags, and so on. However, one thing most people don't care about is image optimization. You can achieve a significant boost in your site load speed by optimizing images.
That is why I've come up with a solution that will let you optimize all images of your site with a single click.
Link: Meet EWWW Image Optimizer.
In this article, you will learn more about EWWW Image Optimizer. And how it can help you boost SEO ranking by accelerating site speed.
What is EWWW Image Optimizer?
EWWW Image Optimizer improves site speed, bounce rate, SEO ranking, and user experience through site image optimization.
It's an alternative to WP Smush and is best for WordPress website owners and developers who want to make their sites faster and improve the user experience.
With EWWW Image Optimizer you can automate your site's image compression and conversion for optimal aesthetics on any browser or device.
Use image scaling to save storage space and optimize site speed without sacrificing quality.
Link: Learn more about EWWW Image Optimizer
EWWW Image Optimizer Features
EWWW Image Optimizer comes with features that allow you to accelerate the loading speed of your site. Some of the features are-
Images optimizer: Ewww is all about accelerating site speed. And it does that by optimizing images. You will be able to optimize unlimited images with a single click. Which helps your site to load faster and creates a huge impact on your SEO rankings.
Lazy Loading: It is a widely used technique used by experts around the world. Lazy loading lets your site load only when the user scrolls the page. Not every user is going to see the whole page. So, what's the point of loading all images at once? Lazy loading creates a significant impact on site speed.
CDN: CDN is the short form of the content delivery network or content distribution network. Ewww image optimizer uses a Global CDN delivery system to deliver optimized images even faster. Regardless of where users are browsing your site, they will experience a fast-loading site.
Auto-Scale: Ewww image optimizer automatically detects the user's display dimension and delivers images accordingly. So that, each user experiences crisp and sharp images no matter what device they are using to browse your site.
Link: Learn more about EWWW Image Optimizer's Features.
How Much Does It Cost?
EWWW Image Optimizer comes with three different pricing plans, Standard, Growth, and Infinite.
The Standard plan starts at 7 USD per month with Unlimited Images optimization, 1 Site, Auto-Compress, Auto-WebP, Lazy Load, Auto-Scale, and more.
However, if you need a more powerful Infinite plan for your business with All Growth features, Unlimited Sites. 800 GB Bandwidth, and Site Speed Audits, will cost you 25 USD per month.
You can get 2 months free if you pay annually.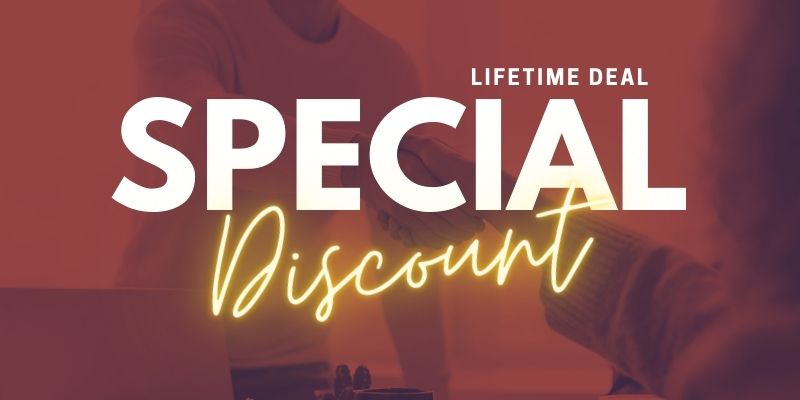 AppSumo Lifetime Deal
If a user can finish microwaving a bag of popcorn while waiting for your site to load, they probably aren't coming back. ("Bad Movie Tuesday > this blank page.")
By easily optimizing your images, you'll have a site that better scales and converts—making your business more successful and profitable.
Start compressing your media files to send your fast-loading, high-quality site speeding up the search engine rankings.
Link: Get Lifetime Access to EWWW IO Today! 
One Time Purchase of
$49.00
$240.00
Unlimited images
Site speed audits
Auto-compress
Auto-WebP
Lazy load
Auto-scale
JS/CSS optimization
SWIS performance
Custom domain
Global CDN delivery
Most of these deals will be sold out within one week of their launch on AppSumo. So be sure to grab them while you can.
How To Buy AppSumo Lifetime Deal @($39)
Visit the "EWWW Image Optimizer Lifetime AppSumo" deal page.
Wait for some seconds, and An Discount popup will appear.
Enter your Email to receive the exclusive benefits.
Continue with the same email id.
Get a 10$ discount at the end.
Discount valid for new users only.
AppSumo Lifetime Deal Review (Conclusion)
Image optimization is a powerful tool in the arsenal of webmasters everywhere. We hope that you were able to learn a few new tricks on how to make your website faster and more optimized with your images.
Grab your EWWW image Optimizer AppSumo lifetime deal now.
Most of these deals will be sold out within one week of their launch on AppSumo. So be sure to grab them while you can.