Do you want to build apps but don't know to code? Well, if you browse the internet for a while, you'll find various platforms that allow you to build an app without coding. However, these platforms come with limitations.
After a certain point, you are required to hire an app developer. But it doesn't have to be that way. Today, I've come up with a solution that will give the power of coding in a no-code format.
Info: I am talking about Directual. A no-code platform for building apps.
In this article, you will learn more about Directual. And how it can help you build scalable and sophisticated apps with a sleek visual interface.
What is Directual?
Directual is an app development platform that combines the power of traditional coding with a visual no-code approach.
It's an alternative to Bubble and Best for developers, freelancers, and agencies looking to fast-track their apps while getting all the benefits of coding.
With Directual you can build scalable and sophisticated apps in a no-code platform with an intuitive visual interface.
Use Directual alongside other no-code tools as well as a part of the traditional development process.
Link: Learn more about Directual
Directual Features
Directual comes with all the powerful features that you will ever need to develop sophisticated apps without hiring a developer. Some of the features are given below-
Database and API-builder:
Directual comes with all the tools you need to configure databases on the cloud with ease. You can set up folders, data structures, objects' fields, groups of fields, and more. It also allows you to authenticate users with detailed user profiles, role-based access, and by adding proper encryption.
Using Directual, you can create APIs for your app, configure advanced settings, use Webhooks, and so on.
Back-end scenarios:
With Directual, you can create real-time or scheduled scenarios. To do that, it allows you to set up event-based scenarios, create scheduled jobs, and more. Each step takes milliseconds.
You can also manipulate your data as objects, interconnect multiple scenarios, and request third-party systems to handle HTTP requests.
Web-page builder:
Directual comes with a Web-page builder as well. Using this tool, you can easily launch mobile-friendly web portals, add pages for different roles, and connect your domain with free SSL. Kickstart the process by choosing a visual theme.
Directual allows you to collect data using interactive forms, and more.
Integrations:
You can also enhance the power of your Directual by integrating with platforms like Zapier, Gmail, Telegram, React JS, AirTable, Twilio, and so on.
Link: Learn more about Directual
How Much Does Directual Cost?
Directual comes with two types of pricing plans, App plans, and Team plans.
App plans have 3 different packs, Startup, Pro, and Business. The Startup plan starts from $29 per month with Basic features, Unlimited scenarios, endpoints, app versions, and more.
The team plan starts from $39 for developers and agencies if paid annually, or $54 paid monthly.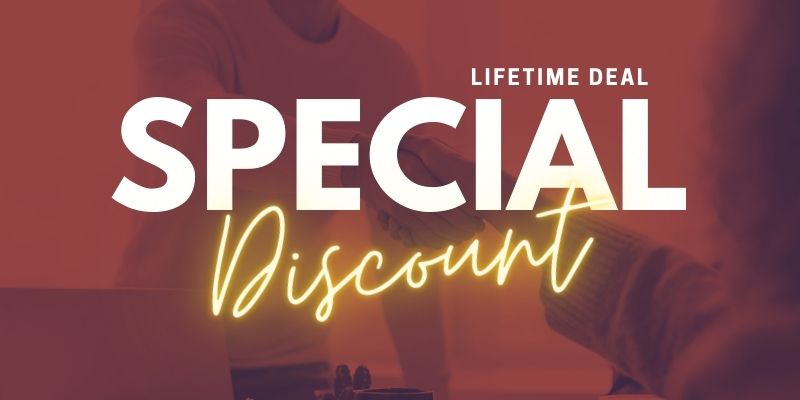 Directual AppSumo Lifetime Deal
If you're stuck between building your app on a no-code platform and getting the full potential of traditional coding, we've got an old saying for you: "¿por qué no los dos?"
Whether you're a pro developer or someone who just likes to build apps for fun, Directual gives you the flexibility and scalability of coding in a no-code format.
Avoid routine work and reduce time-to-market on your app.
Link: Get lifetime access to Directual today! 
Plans and Features (Deal Terms) – Started at $59
Client billing
Unlimited app versions
JSON-step
Reports
Advanced security
Advanced scenarios settings
On-demand resources
Synchronic scenarios