Do you share important files online or files that you don't want anyone else but your client to see? Usually, you don't have any control over your file after sending it to your client or collaborator.
Thankfully some platforms allow you to transfer files securely, with identity verification and data protection. That way, you can have control over your files even after sending them to your client.
Today, I'm pumped to introduce you to the Connected.
In this article, you will learn more about Connected. And how it can help you transfer files securely over the internet with identity verification, and data protection.
What Is Connected?
Connected is a file transfer service that combines identity verification and encrypted messaging to help businesses secure their communications and data.
It's an alternative to ShareFile, GoAnywhere MFT, and SmartFile. Connected is best for marketers, designers, and sales teams seeking a secure way to send and receive files to customers and collaborators.
With Connected you can securely send and receive files up to 5GB to and from anyone within your browser.
Increase efficiency and security with deep integration for cloud storage options you and your customers already use.
Link: Learn more about Connected
Connected Features
Connected is all about adding security and giving your more control over your files, even after sending them via email. So, it comes with features that let you do so.
Some of the features are given below-
Secure File Transfer: You can transfer files up to 5 gigabytes. Connected comes with a unique security system. It ensures that only the intended recipient can access your files. And it prevents third parties from accessing your files.
Identity Verification: This feature allows you to view and verify the sender's and recipient's identity. That way, you always know who is sending you files and who is receiving your files.
File Drop Pages: Using this feature, your client or customer can securely send your files up to 5 GB using a web page. No hassle of installing security software of any kind.
Data Protection: With Connected, you will be sending files with military-grade encryption. Your files will be encrypted both in transit and at rest.
2 Factor Authentication: Connected ensures peace of your mind by adding 2-factor authentication to your account. Which gives an additional layer of security to your account.
Vaults: Connected vault comes with AES 256 encryption. You can store your important files and documents here with confidence.
Link: Learn more about Connected
How much does Connected cost?
You can get access to Connected with five different pricing plans, limited free version, starter, small business, business, and enterprise.
The starter plan starts from 4.99 USD per month with one user access, 2 GB files upload, 4 TB storage space per user, and 20 GB data usage per month.
However, if you need the more powerful Enterprise plan with three users access, 5 GB files upload, Unlimited storage space per user, and 50 GB data usage per month, it will cost you 22.99 USD per month.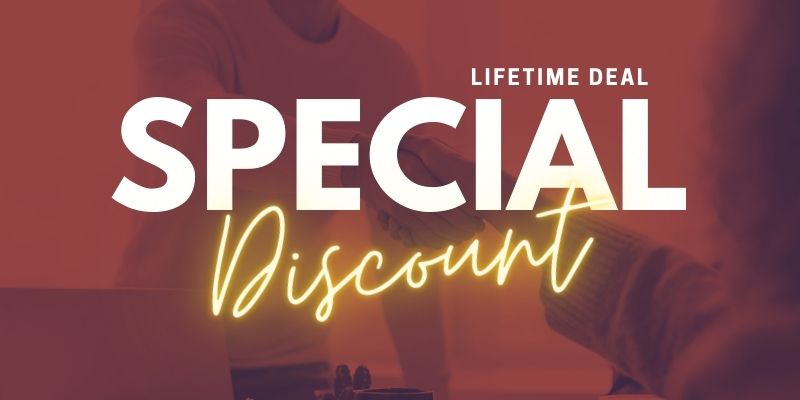 Connected AppSumo Lifetime Deal
Don't give away the keys to your data with a download link. Connected secure data communications, helping you stay safe, boost efficiency, and comply with data laws.
Plus, you'll get tools that are normally reserved for enterprise solutions, a full audit trail of transactions, eDiscovery, and retention policies—all essential features for any regulated industry.
Now that's file protection you can count on.
Link: Get lifetime access today!
P.S. New to this offer: Connected now offers CNAME support when you stack 4 codes or more.
Plans and Features (Deal Terms) – Started at $49
Upload 5 GB files
Secure file transfer & messaging
256-bit AES and SSL/TLS encryption
Easy and secure sharing
Anytime, anywhere access
Enables HIPAA compliance
Single sign-on (SSO) integrations
Identity verification
File drop pages
Forwarded file verification
Data protection
File verification
Company branding
Full audit trail
Cloud Integration
Vaults
Two-factor authentication
Text messaging
Retract messages
Unlimited external collaborators